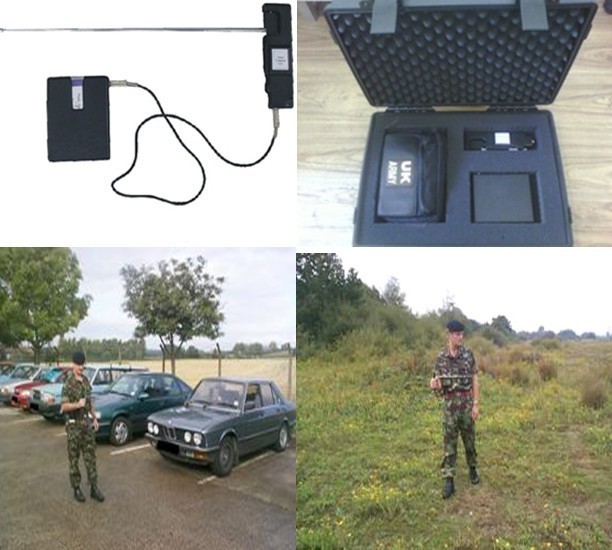 WLT-100 Explosive and Drug Detector
Introduction
1. Detect drug and explosive
2. High efficiency
3. Long-distance detection
4. WLT100-ED Explosive and Drug Detector has caused a great revolution in the field of explosive detection. It is used for detecting whether there is an explosive at a certain area and determining its position.
Operation
The basic operating principle of WLT100-ED is: molecular resonance, static electricity on human body, and ultra low frequency conducting technology etc.
System
WLT100-ED detector is composed of a main unit of inductor, E-type oscillator, connecting wires of inductor, and satchel etc.
| | |
| --- | --- |
| No. | Name of components |
| 1 | Satchel |
| 2 | Main unit of inductor |
| 3 | Oscillator |
| 4 | Connecting wires of inductor |
| 5 | Vacuum plastic packing box |
Advantage
1. Long-distance detection: 150 meters generally, but up to 650 meters on the sea. The traditional detector can detect several centimeters only.
2. High efficiency: it only takes several minutes to search an area of 50 meters x 50 meters.
3. No pollution: Other devices are easily polluted, and it is difficult to clean them. But WLT100-ED can avoid pollution.
4. It can penetrate through all types of media like wall, freight container, metallic packing and water etc, and find the explosive materials even though they are hidden in the very tight containers, which is impossible for other devices.
5. It can discern the match, perfume, air freshener, soap, cigarette and sweat, avoiding false alarm.
6. Easy maintenance and no consuming of materials.