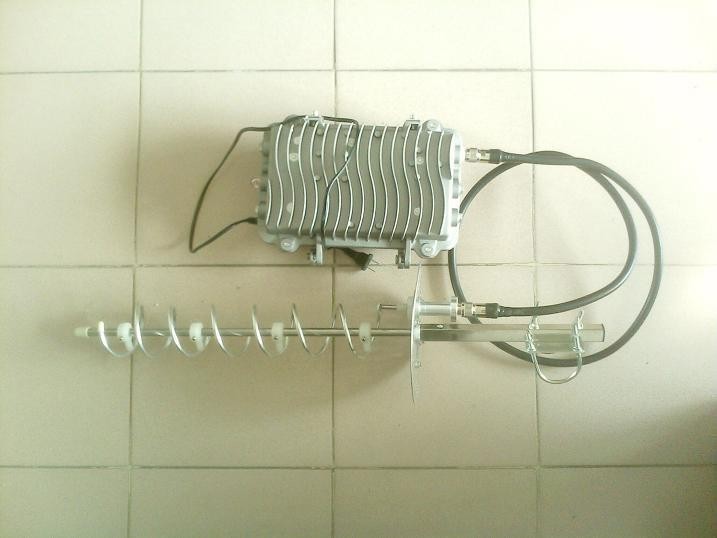 C Band & Ku Band Combined Satellite TV Jammer(for mobile use only)
1. Feature
a. Inapparent transmitting antenna, no parabolic antenna, no horn antenna, wind-proof, well disguised
b. Military microwave transmitting tube with stable and high power
c. Singlechip controlled periodic circuit, sweeping frequency output.
d. Cast aluminium water-proof case, good thermal diffusivity.
2. Specification
a. Frequency: 3.7-4.2GHz(C Band) and 11.7–12.2Ghz(Ku Band)
b. Output power: 10Watt each band(20Watt optional)
c. Frequency hopping: less 10 in one second.
d. Effection: Still video, mosaics screen or blank screen.
e. Jamming angle: more than 30 degrees and less than 90 degrees.
f. Jamming radius: 3-5 KM
g. Power consumption: Less 100W
h. Power supply: 220V AC 50HZ
i. Gross Weight: 10 KG
Note:Design for mobile use only and can be carried and operated in a vehicle to anywhere.