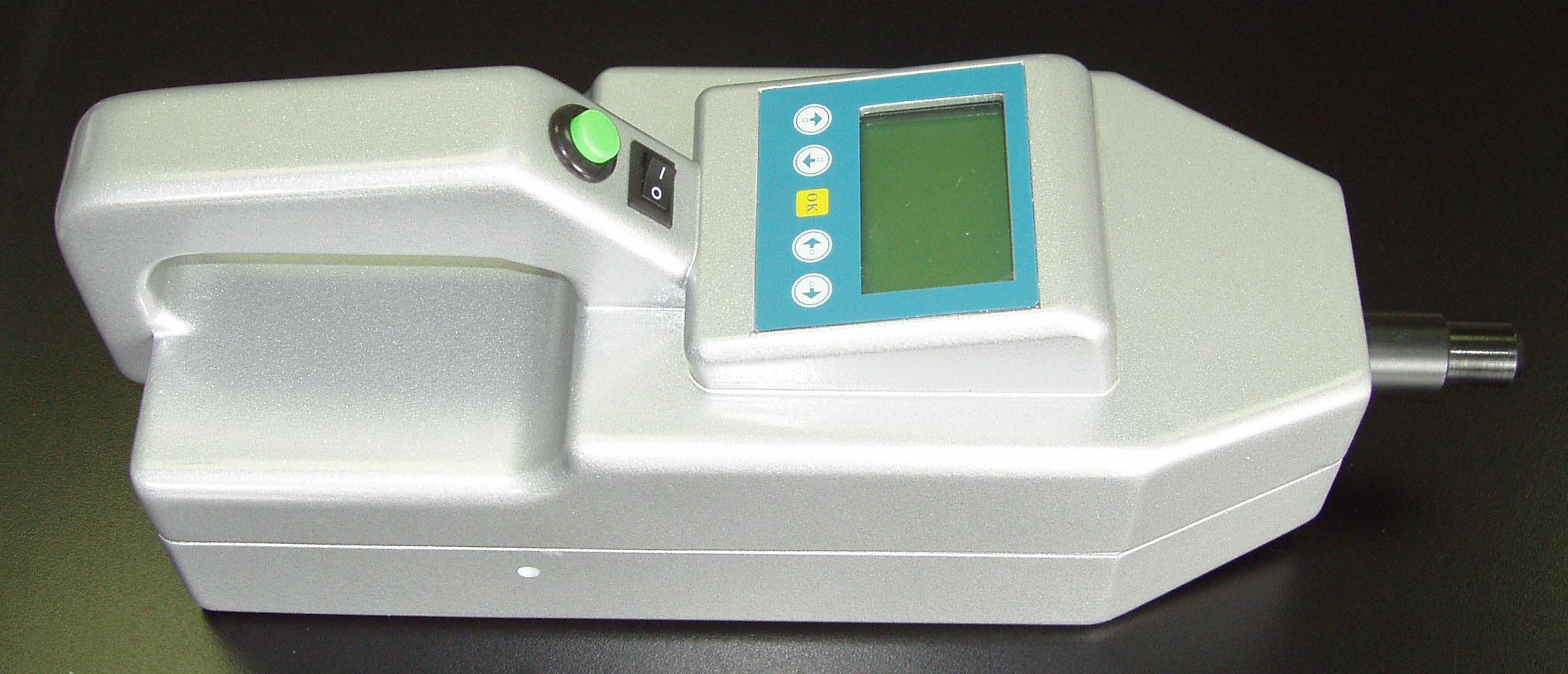 WLT-200 Portable Explosives Detector
Introduction
Effective protection from the threat of effective explosive devices requires a detection solution that is personal and portable. Pinpointing those persons involved in the construction and deployment of an explosive device requires extreme sensitivity.
Weighing in at less than three pounds, the WLT-200 portable explosives detector is a compact, efficient and super-sensitive. Now, the size and sensitivity of WLT-200 puts the capabilities of explosive detection into the hands of the security personnel.
Based on breakthrough detection technologies, the WLT-200 can be used to screen packages, shipping containers, vehicles and people for traces of explosives, while providing real time visual and audio feedback to the operator.
Size and sensitivity set the WLT-200 apart from the competition. Due to its small footprint and true vapor detection capabilities. The tethered sensor head and pistol grip provide incredible maneuverability while also allowing the sensor to be detached and integrated as a payload on numerous unmanned systems.
Technical Description
WLT-200 portable explosives detector is based on cross-linked molecularly imprinted fluorescent conjugated polymers which become less fluorescent when they are in contact with molecules emitted by explosive materials. This reduction in fluorescence intensity is then measured using a simple Photomultiplier Tube. Fluorescing chromophores linked together in the polymer produces a dramatic amplification of the quenching effect, resulting in a lower limit of detection of parts per quadrillion of explosives. Molecular imprinting units in the polymer enhanced selectivity of sensor devices.
Parameters
Limit of detection: 0.1ppt (10-15g/mL)
Response time: 3-5 s
Warm-up time: less than 3 min
Weight: 2.0 kg
Sampling: sample air directly, without any other additional costs
Alarm: LCD display or sound alarm
Power: rechargeable battery
Communication: wireless communication with PC