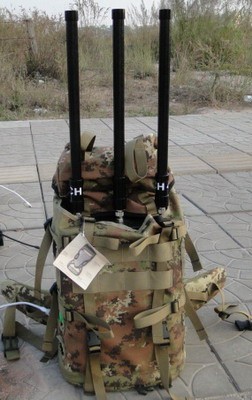 Man Pack Jammer
Model No.: WLT-101P
Introduction:
The WLT-101P Pack-back Jammers is a lightweight battery powered portable high power multi band jammer, built into a sturdy back pack.
The WLT-101P Pack-back Jammers was designed for protection of ground troops and bomb disposal Squads against the threat of remotely controlled improvised explosive devices (RCIEDs).
Features:
Jams cellular, satellite, VHF/UHF frequency bands
Suitable for any environment
Equipped with high capacity Mil Spec rechargeable batteries Full specifications available on request.
Only sold to Law Enforcement and Military End Users, or their official Suppliers.